Ottogee provides decision-makers with easy to use tools to get the right people, in the right place, doing their best work.
supervised_user_circle
Automate Management
Save time with automated attendance tracking, timekeeping, and overtime regulation.
insert_chart
Quantify Performance
Measure productivity rates for teams and individuals. Verify subcontractor compliance and hold them accountable.
verified_user
Act Decisively
Adjust plans based on performance metrics. Optimize crew composition. Strategically allocate resources.
Automated Timesheets
Get Rid of the Clock
Regulate overtime costs and understand its drivers. Oversee subcontractor performance and validate compliance. Ottogee automatically generates timesheets for each worker, telling you when and where they've been working -- or not working.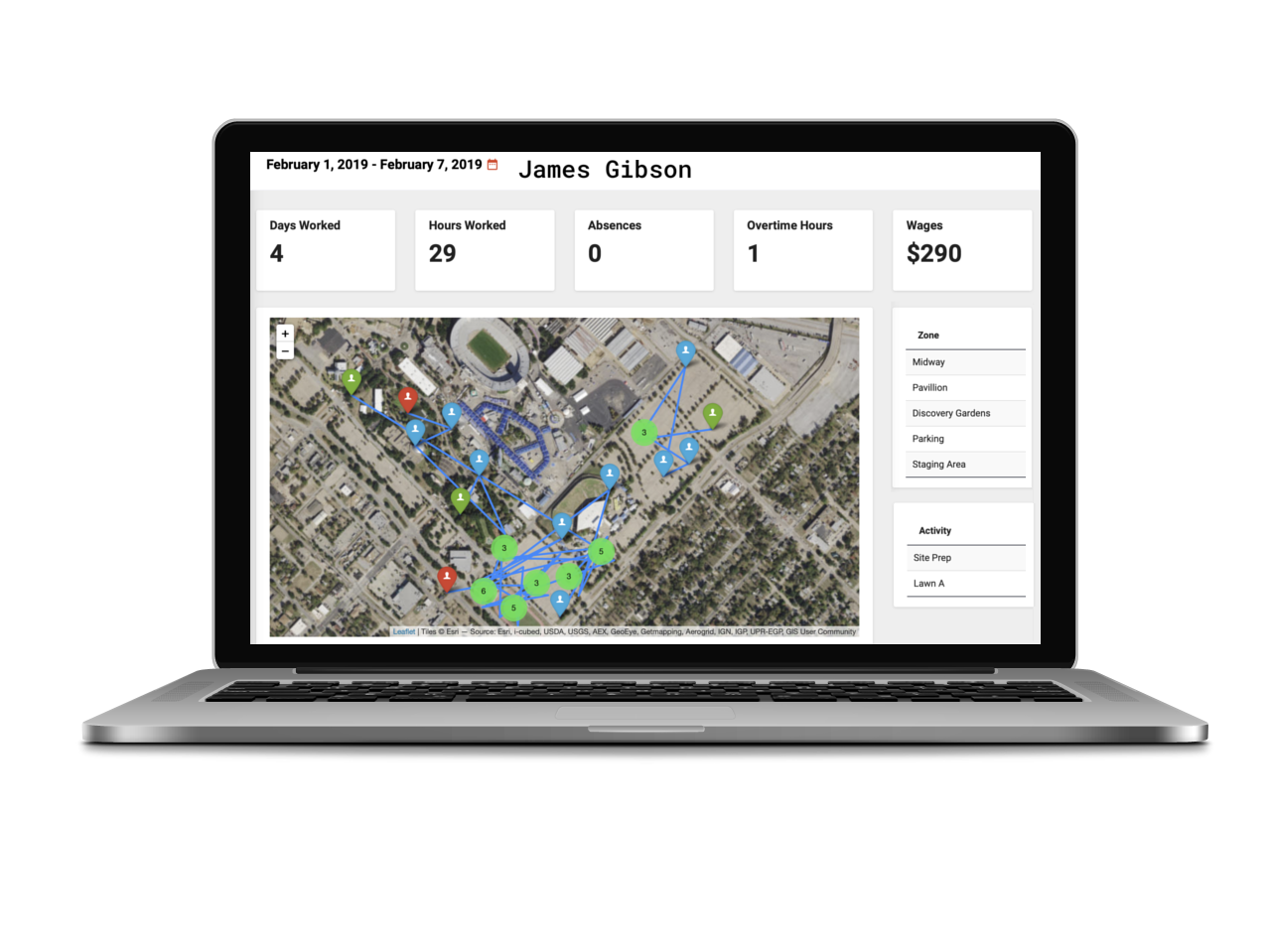 Productivity MetricsQuantify Resource PerformanceImprove project plans and esimates with accurate productivity rates -- for each worker, team, and trade. Prevent schedule overruns by adjusting plans based on continual data analysis. Reduce equipment cost and overhead by monitoring utilization rates.
Resource OptimizationMaximize EfficiencySmooth mobilization processes and increase efficiency with data-driven resource allocation. Facilitate the flow of insights between site and central offices with shared cloud-based dashboards. Improve management of tools and consumables with continual tracking.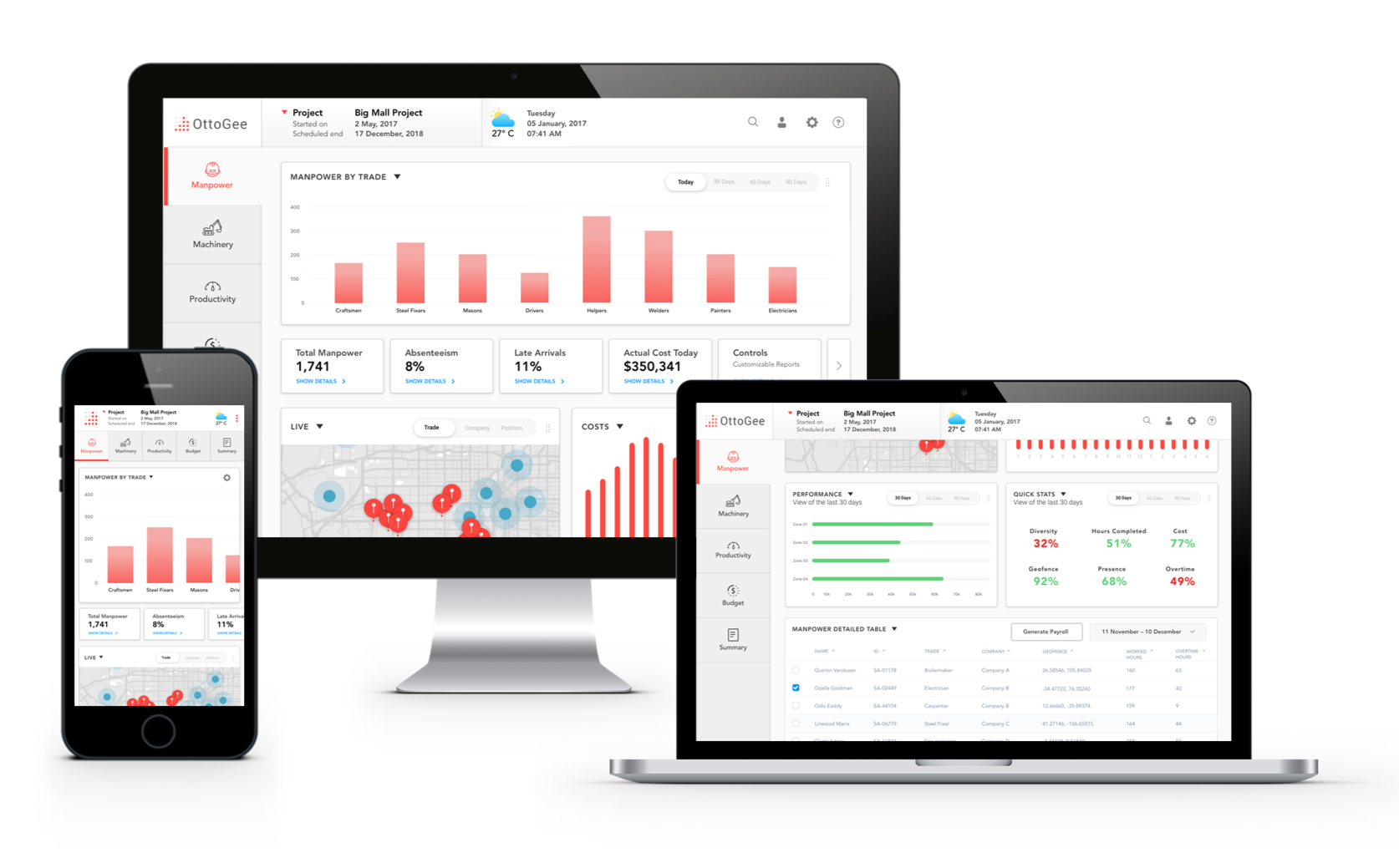 Efficient Productivity Tools
assignment
Planning
Empower project managers with tools to plan activities, create work orders, assign supervisors, and allocate resources with optimal efficiency.
calendar_today
Scheduling
Quickly schedule workers to complete planned activities while recommending actions to improve performance.
trending_up
Mapping
Map worksites and see where workers spend their time and where they are right now.
access_time
Changing Orders
Monitor and report change-order implementation and provide evidence for claims.
Ready to See More?
Ottogee can help your business reduce costs, improve productivity, and enhance the work environment. See how. Request a demonstration with Ottogee experts.
Schedule Demo